Walnuts Improve Good Bacteria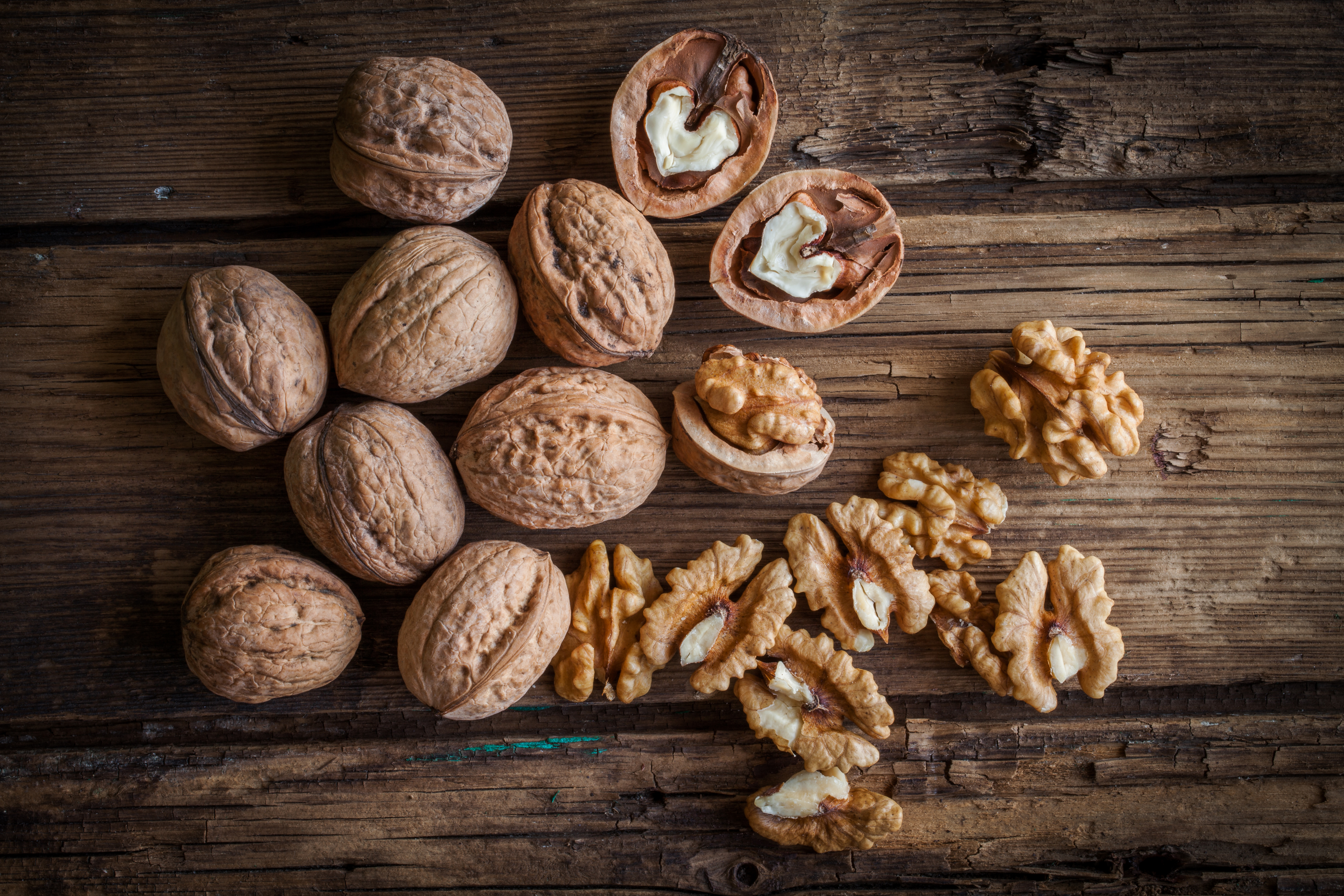 Want a quick and tasty way to improve your good gut bacteria? Eat more walnuts! Loads of past studies have highlighted walnuts' stellar health benefits, and according to a new study, promoting the growth of beneficial
gut bacteria
may play a role in how walnuts work their healthy magic.
For this clinical trial, researchers placed 42 overweight adults on one of three diets. All three of the diets were healthy and of equivalent calories but differed as follows: Diet 1 included a daily dose of whole walnuts, while Diets 2 and 3 had the walnuts replaced with equivalent amounts of healthy fats in two different combinations. All of the subjects remained on the study diets for 6 weeks. To examine how the diets impacted the subjects' gut bacteria, fecal samples were submitted prior to and towards the end of the 6-week study.
The results? Those consuming the daily dose of walnuts experienced a significant increase in several species of beneficial gut bacteria. What's more, the walnut group experienced improvements in blood pressure and cholesterol levels, correlating with the uptick in their good gut bugs. There were no improvements in cardiovascular measures tied to changes in gut bacteria in the other 2 study groups. These results are not surprising. Walnuts contain beneficial fiber, as well high concentrations of polyphenols, both known to favorably modulate good gut bugs.
ENROLL IN MY MINI-COURSE, NURTURE YOUR MICROBIOME, BEFORE THE DISCOUNTS ENDS!